Цитаты про любовь на английском с переводом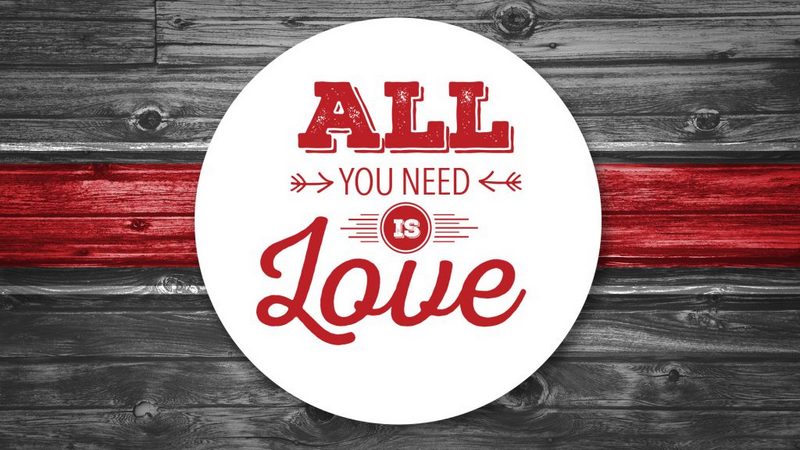 One word frees us of all the weight and pain of life: that word is love. – Одно слово освобождает нас от всех тяжестей и болей жизни: это слово – любовь.
The heart wants what it wants. There's no logic to these things. You meet someone and you fall in love and that's that. – Сердце хочет того, чего хочет. В этом нет никакой логики. Ты встречаешь кого-то и влюбляешься – вот и все. (Вуди Аллен)
No man or woman really knows what perfect love is until they have been married a quarter of a century. – Ни один мужчина или женщина не узнает, что такое идеальная любовь, пока не проживет в браке четверть века.
A woman knows the face of the man she loves as a sailor knows the open sea. – Женщина знает лицо любимого мужчины так же, как моряк знает открытое море. (Оноре де Бальзак)
All we need is love. – Все, что нам нужно, это любовь.
Красивые цитаты про любовь на английском языке с переводом
True love is rare, and it's the only thing that gives life real meaning. – Истинная любовь встречается редко, и только она придаёт жизни подлинный смысл. (Николас Спаркс, «Послание в бутылке»)
If love is the treasure, laughter is the key. – Если любовь – это сокровище, смех – это ключ.
Love is the triumph of imagination over intelligence. – Любовь – это победа фантазии над разумом.
One lifelong love. – Одна любовь на всю жизнь.
Цитаты про любовь на английском с переводом - Love and kindness are never wasted. They always make a difference. They bless the one who receives them, and they bless you, the giver. Barbara De Angelis. – Любовь и доброта никогда не пропадают даром. Они всегда меняют жизнь к лучшему. Они благословляют того, кто получает их и благословляют вас, дающего. (Барбара Де Ангелис)
The best thing in our life is love. – Лучшее в нашей жизни – это любовь.
Absence diminishes little passions and increases great ones, as wind extinguishes candles and fans a fire. – Разлука ослабляет неглубокие чувства и усиливает большие, подобно тому, как ветер гасит свечи и распаляет костры. (Франсуа де Ларошфуко)
If someone thinks that love and peace is a cliché that must have been left behind in the Sixties, that's his problem. Love and peace are eternal. John Lennon. Перевод — Если кто-то думает, что любовь и мир — это клише, которое надо было бы оставить в шестидесятых, то это их проблемы. Любовь и мир вечны. (Джон Леннон)
While I'm breathing - I love and believe. – Пока дышу – люблю и верю.
Love isn't blind, it just only sees what matters. – Любовь не слепа, она лишь видит то, что действительно важно.
Love is selfish. – Любовь эгоистична.
The rose speaks of love silently, in a language known only to the heart. – Роза говорит о любви без звука, языком известным только сердцу.
We come to love not by finding a perfect person, but by learning to see an imperfect person perfectly. – Полюбить не значит найти идеального человека, а значит научиться принимать неидеального.
The course of true love never did run smooth. – Путь истинной любви никогда не бывал гладким.
It is with our passions, as it is with fire and water, they are good servants but bad masters. – Наши страсти похожи на огонь и воду – они хорошие слуги, но плохие хозяева.
Love is anguish. – Любовь — мучение.
Wake at dawn with a winged heart and give thanks for another day of loving. – Проснитесь на рассвете с окрыленным сердцем и воздайте благодарность за еще один день любви.
Love is hope. – Любовь – надежда.
Love involves a peculiar unfathomable combination of understanding and misunderstanding. – Любовь состоит из странной, непостижимой комбинации понимания и размолвок.
What is love? – Какова любовь?
You yourself, as much as anybody in the entire universe, deserve your love and affection. – Вы сами, не меньше чем кто-либо другой во Вселенной, заслуживаете своей любви. (Будда)
Классная цитата про любовь на английском языке с переводом - Love is not blind; it simply enables one to see things others fail to see. – Любовь не слепа, просто она позволяет видеть вещи, которые другие люди не видят.
The very essence of romance is uncertainty. – Вся суть романтических отношений — в неопределенности. (Оскар Уайльд)
Love is pain. – Любовь – боль.
You know you're in love when you can't fall asleep because reality is finally better than your dreams. – Вы понимаете, что влюблены, когда не можете заснуть, потому что реальность наконец-то прекраснее ваших снов. (Доктор Сьюз)
Похожие материалы: