Цитаты со смыслом на английском с переводом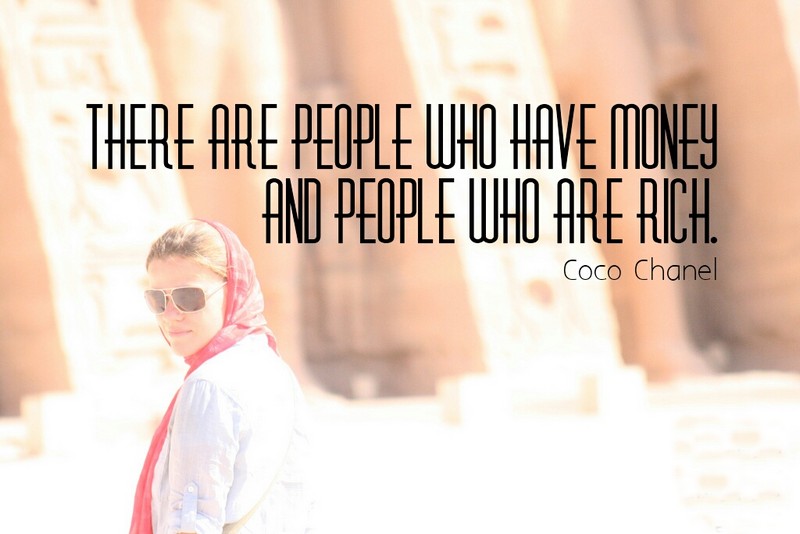 Be careful with your thoughts – they are the beginning of deeds. – Будьте внимательны к своим мыслям - они начало поступков.
Lots of people want to ride with you in the limo, but what you want is someone who will take the bus with you when the limo breaks down. – Многие хотят кататься с тобой на лимузине, но что тебе действительно нужно, это человек, который поедет с тобой на автобусе, когда лимузин сломается. (Опра Уинфри)
There is a lot of people in this world who spend so much time watching their health that they haven't the time to enjoy it. – На свете немало людей, которые тратят так много времени, занимаясь своим здоровьем, что им просто некогда получать от него удовольствие. (Джош Биллингс)
Always forgive your enemies - nothing annoys them so much. – Всегда прощайте ваших врагов, ничто не раздражает их больше.
You're like a drug for me, my own personal brand of heroin. – Ты для меня как наркотик, мой личный сорт героина.
Философские цитаты со смыслом на английском языке с переводом
If you only read the books that everyone else is reading, you can only think what everyone else is thinking. – Если ты читаешь только те книги, которые читают остальные, ты будешь думать только то, что думают остальные. (Харуки Мураками)
Never make fun of someone who speaks broken English. It means they know another language. – Никогда не смейтесь над человеком, который говорит на ломаном английском. Это значит, что он знает и другой язык. (Х. Джексон Браун-младший)
No two persons ever read the same book. – Нет двух людей, которые читали одну и ту же книгу. (Эдмунд Уилсон)
Цитаты со смыслом на английском с переводом - Always laugh when you can. It is cheap medicine. – Смейтесь всегда, когда можете. Это самое дешевое лекарство. (Джордж Байрон)
Life is pleasant. Death is peaceful. It's the transition that's troublesome. – Жизнь приятна. Смерть безмятежна. Вся проблема в переходе от одного к другому. (Айзек Азимов)
The old believe everything, the middle-aged suspect everything, the young know everything. – В старости человек всему верит, в среднем возрасте – всех подозревает, а в молодости – все знает. (Оскар Уайльд)
Language is the dress of thought. – Язык – одежда мыслей.
Man is least himself when he talks in his own person. Give him a mask, and he will tell you the truth. – Человек меньше всего похож на себя, когда говорит от своего имени. Дайте ему маску, и он расскажет всю правду.
A man cannot be too careful in the choice of his enemies. – Человек не может быть слишком осторожным в выборе своих врагов.
Being in love is like being drunk. No control over what you do. – Быть влюбленным, это как быть пьяным. Значит, не контролировать то, что ты делаешь.
Every solution breeds new problems. – Каждое решение порождает новые проблемы.
Appearances often are deceiving. – Внешность часто бывает обманчива.
The grand essentials of happiness are: something to do, something to love, and something to hope for. – Великие составные части счастья: иметь чем заняться, что любить и на что надеяться. (Аллан Чалмерс)
Sometimes you want to vanish, not to be seen by anyone, you want all the bad things to pass by. – Иногда хочется испариться, чтоб тебя никто не видел, чтоб все плохое прошло мимо.
Doubt is not a pleasant condition, but certainty is absurd. – Сомнение – неприятное состояние, но уверенность – это абсурд.
To be yourself in a world that is constantly trying to make you something else is the greatest accomplishment. – Оставаться собой в мире, который постоянно пытается сделать тебя кем-то другим, – это уже большое достижение. (Ральф Уолдо Эмерсон)
There are people who have money and people who are rich. – Есть люди, у которых есть деньги, и есть богатые люди. (Коко Шанель)
Happiness is not a destination. It is a method of life. – Счастье – это не цель, а образ жизни.
To have another language is to possess a second soul. – Владеть вторым языком означает обладать второй душой. (Карл Великий)
My mother said to me, "If you are a soldier, you will become a general. If you are a monk, you will become the Pope." Instead, I was a painter, and became Picasso. – Моя мать говорила мне: «Если ты будешь солдатом, ты станешь генералом. Если ты будешь священником, ты станешь Папой». Вместо этого я был художником и стал Пикассо. (Пабло Пикассо)
Лучшие цитаты со смыслом на английском с переводом - It is not easy to find happiness in ourselves, and it is not possible to find it elsewhere. – Обнаружить счастье в себе — нелегко, но его невозможно отыскать где-то ещё.
You can never be overdressed or overeducated. – Нельзя быть слишком хорошо одетым или слишком хорошо образованным. (Оскар Уайльд)
Some people give and forgive and some people get and forget. – Некоторые люди отдают и прощают, а некоторые люди берут и забывают.
You are always a student, never a master. You have to keep moving forward. – Вы всегда ученик, и никогда — мастер. Вы должны продолжать двигаться вперед. (Конрад Холл)
Every bullet has its billet. – У каждой пули свое назначение.
Похожие материалы: