Мотивирующие цитаты на английском с переводом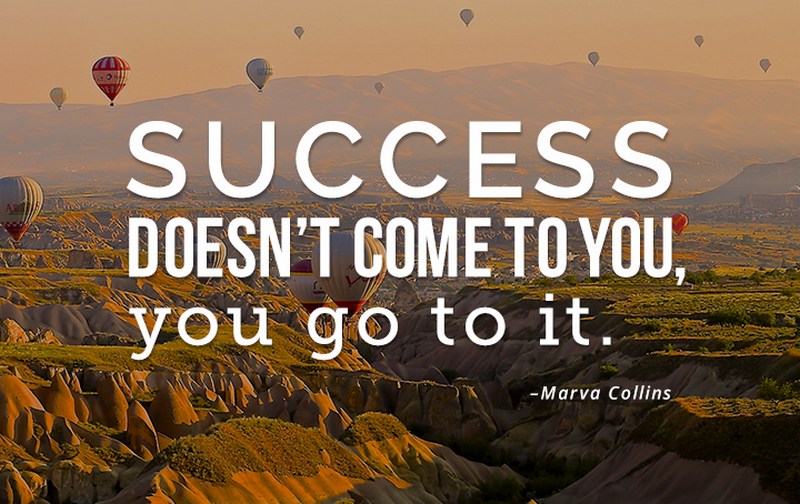 A dream becomes a goal when action is taken toward its achievement. – Мечта становится целью, когда предпринято действие для ее достижения.
The time for action is now. It's never too late to do something. – Действовать пора сейчас. Никогда не поздно сделать что-то.
Do it now. Sometimes "Later" Becomes Never. – Действуй прямо сейчас. Иногда «потом» становится «никогда».
The only thing in life achieved without effort is failure. – Единственное в жизни, что дается без усилий, это неудача.
Recognition is the greatest motivator. – Признание – величайший мотиватор.
Мотивирующие к действию цитаты на английском языке с переводом
Fall down seven times, stand up eight. – Упасть семь раз, встать восемь.
An idle brain is the devil's workshop. – В праздном мозгу находит себе дело дьявол.
If you want to be somebody, somebody really special, be yourself! – Хочешь быть кем-то, кем-то действительно особенным – будь собой!
Мотивирующие цитаты на английском с переводом - Success doesn't come to you. You go to it. – Успех сам не приходит к Вам. Вы идете к нему.
Promise me you'll always remember: You're braver than you believe, and stronger than you seem, and smarter than you think. – Пообещай, что всегда будешь помнить: ты храбрее, чем веришь, сильнее, чем кажешься, и умнее, чем ты думаешь. (Алан Александр Милн)
Great eaters and great sleepers are incapable of anything else that is great. – Великие обжоры и великие сони обычно ни на что другое великое не годятся. (Генри IV)
Learning is a gift. Even when pain is your teacher. – Познание — это дар. Даже когда боль — твой учитель. (Майя Уотсон)
I'll get everything I want. – Получу всё, что захочу.
Work saves us from three great evils: boredom, vice and need. – Работа избавляет нас от трех великих зол: скуки, порока и нужды.
By doing nothing we learn to do ill. – Ничего не делая, мы учимся дурным делам.
Success is the child of audacity. – Успех — дитя смелости. (Бенджамин Дизраэли)
Do not give up, the beginning is always the hardest. – Не сдавайся, начать всегда тяжело.
Everything takes longer than you think. – Любое дело занимает больше времени, чем вы предполагаете.
Success is one percent inspiration, ninety-nine percent perspiration. – Успех – это один процент вдохновения и девяносто девять процентов пота. (Томас Эдисон)
If I ever surrender, it'll happen only in mercy to the winner. – Если я когда-нибудь сдамся, то лишь из милости к победителю.
You miss 100% of the shots you don't take. – Вы промахнётесь 100 раз из 100 бросков, которые так и не сделаете. (Уэйн Гретцки)
Fortune is easily found, but hard to be kept. – Успех найти легко, но трудно удержать.
Success is not in what you have, but who you are. – Успех не в том, что имеешь, а в том, что ты из себя представляешь.
It is not the strongest of the species that survives, nor the most intelligent, but the one most responsive to change. Выживает не самый сильный и не самый умный, а тот, кто лучше всех приспосабливается к изменениям. (Чарльз Дарвин)
I shall not live in vain. – Я не буду жить напрасно.
Success is not the key to happiness. Happiness is the key to success. – Успех — не ключ к счастью. Это счастье — ключ к успеху. (Герман Кейн)
Короткая мотивирующая цитата на английском с переводом - Tolerance is more powerful than force. – У терпения больше власти, чем у силы.
I am not a product of my circumstances. I am a product of my decisions. – Я не продукт моих обстоятельств. Я продукт моих решений. (Стивен Кови)
Failure does not mean I don't have it; It does mean I have something to do in a different way. – Неудача не означает, у меня нет способностей; Она означает, что у меня есть что-то, что я должен сделать по-другому.
Have no fear of perfection; you'll never reach it. – Не бойтесь совершенства; вам его никогда не достичь. (Сальвадор Дали)
Похожие материалы: