Английские цитаты с переводом на русский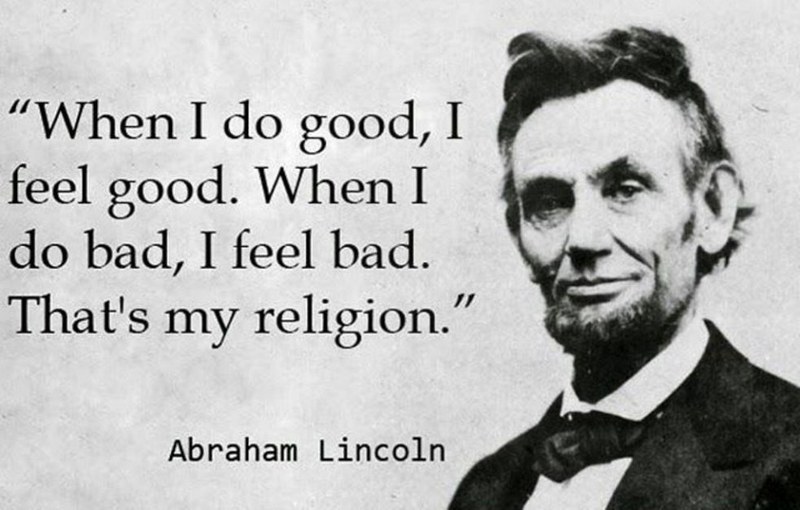 Don't let your mind kill your heart and soul. – Не позволяй своему разуму убить твое сердце и душу.
Laughter is America's most important export. – Смех – это самый большой американский экспорт. (Уолт Дисней)
То be or not to be. – Быть или не быть.
To jealousy, nothing is more frightful than laughter. – Для ревности нет ничего страшнее, чем смех. (Франсуаза Саган)
Being entirely honest with oneself is a good exercise. – Быть до конца честным с самим собой – непростая задача.
Лучшие английские цитаты с переводом на русский язык
When angry, count ten before you speak; if very angry, a hundred. – Когда ты зол, посчитай до 10 перед тем, как заговорить, когда очень зол — до ста. (Томас Джефферсон)
All you need in this life is ignorance and confidence, and then success is sure. – Имейте в жизни только невежество и самоуверенность, и успех не заставит себя ждать. (Марк Твен)
Don't judge me by my clothes – Не судите обо мне по одежде, не встречайте по одёжке.
The best audience is intelligent, well-educated, and a little drunk. – Лучшая публика — интеллигентная, хорошо образованная и немного пьяная. (Эльбен Баркли)
Английские цитаты с переводом на русский - To love is not to look at one another, but to look in the same direction. – Любовь — это не смотреть друг на друга, а смотреть в одном направлении. (Антуан де Сент-Экзюпери)
Not to know is bad, not to wish to know is worse. – Не знать плохо, не хотеть знать – еще хуже.
Nothing, everything, anything, something: if you have nothing, then you have everything, because you have the freedom to do anything, without the fear of losing something. – Ничего, все, что угодно, что-то: если у тебя ничего нет, значит – у тебя есть все, потому что ты имеешь свободу делать что угодно, без страха потерять что-то. (Джарод Кинц)
America had often been discovered before Columbus, but it had always been hushed up. – Америка не раз была обнаружена до Колумба, но это всегда было замято.
Everyone sees the world in one's own way. – Каждый человек видит мир по-своему.
People do not notice, such as crying that goes through life laughing. – Люди не замечают, как плачет та, которая идёт по жизни смеясь.
When I do good, I feel good. When I do bad, I feel bad. That's my religion. – Когда я делаю добро, я чувствую себя хорошо. Когда я поступаю плохо, я чувствую себя плохо. Вот моя религия. (Авраам Линкольн)
The very first law in advertising is to avoid the definite promise and cultivate the delightfully vague. – Первейший закон рекламы – избегать конкретных обещаний и культивировать восхитительную неопределенность.
You – my poison, my air. You – my pain, my happiness. – Ты – мой яд, мой воздух. Ты – моя боль и моё счастье.
Thought is the blossom; language the bud; action the fruit behind it. – Мысль – это цветение, слова – завязь, а действие – получающийся в результате плод.
The love helps to kill time, time helps to kill love... – Любовь помогает убить время, а время помогает убить любовь...
Remember no one can make you feel inferior without your consent. – Помните: никто не может заставить вас почувствовать себя униженным без вашего согласия. (Элеонора Рузвельт)
A classic is something that everybody wants to have read and nobody wants to read. – Классика – это книга, которую хотят, чтобы все читали, но никто не хочет читать.
Either write something worth reading or do something worth writing. – Или напишите то, что стоит прочитать, или сделайте то, о чём стоит написать. (Бенджамин Франклин)
When we ask advice, we are usually looking for an accomplice. – Когда мы ищем совета, мы обычно ищем единомышленника. (Мариз Легран)
Language is the blood of the soul into which thoughts run and out of which they grow. – Язык — это кровь души, в которую текут мысли и из которой они произрастают. (Оливер Уэнделл Холмс)
He does not see that, who alongside... But runs after ghosts...why? – Он не видит тех, кто рядом... Но бежит за призраками... Почему?
Self-conquest is the greatest of victories. – Победа над собой — величайшая из побед. (Платон)
The limits of my language are the limits of my world. – Границы моего языка — это границы моего мира. (Людвиг Витгенштейн)
Английские цитаты с переводом на русский - One should never trust a woman who tells one her real age. A woman who would tell that would tell anything. – Не стоит доверять женщине, которая рассказывает о своем настоящем возрасте. Такая женщина может выболтать все, что угодно. (Оскар Уайльд)
A pessimist is a man who thinks everybody is as nasty as himself, and hates them for it. – Пессимист — это человек, который считает всех настолько же невыносимыми, как он сам, и ненавидит их за это. (Джордж Бернард Шоу)
Похожие материалы: