Вдохновляющие цитаты на английском с переводом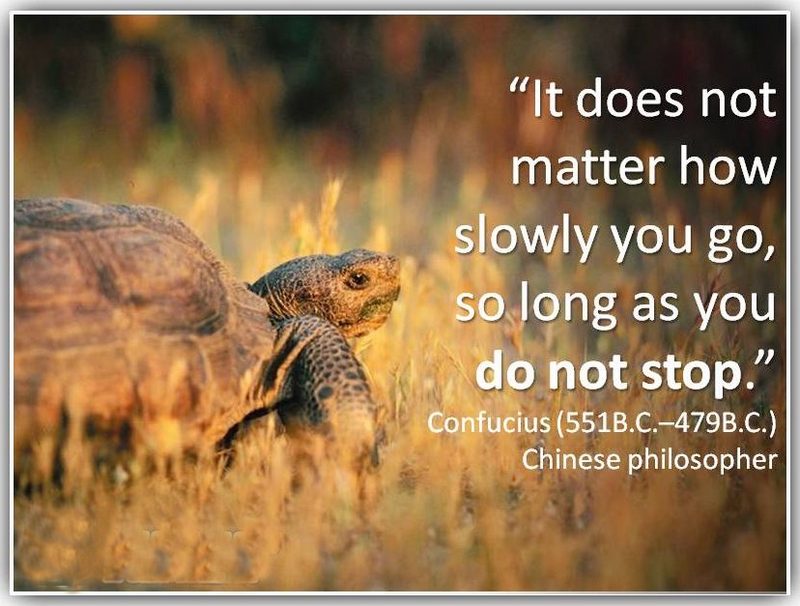 Those who cannot change their minds cannot change anything. – Кто не может изменить свои воззрения, не может изменить ничего.
And, when you want something, all the universe conspires in helping you to achieve it. – Когда вы хотите что-нибудь, вся вселенная вступает в сговор, чтобы помочь вам достичь этого. (Паоло Коэльо)
Nothing is impossible, the word itself says, I'm possible! – Нет ничего невозможного. В самом этом слове заключена возможность! (Одри Хепбёрн)
No act of kindness, no matter how small, is ever wasted. – Доброта, даже самая маленькая, никогда не пропадает даром.
Success doesn't come to you… you go to it. – Успех не приходит к вам… вы идете к нему. (Марва Коллинз)
Лучшие вдохновляющие цитаты на английском языке с переводом
Fortune favors the brave. – Смелым помогает судьба.
I will get everything I want. – Я получу все, что я хочу.
Success consists of going from failure to failure without loss of enthusiasm. – Успех — это умение двигаться от неудачи к неудаче, не теряя энтузиазма. (Уинстон Черчилль)
When all else is lost, the future still remains. – Когда потеряно все, будущее все еще остается.
Вдохновляющие цитаты на английском с переводом - It does not matter how slowly you go so long as you do not stop. – Не важно насколько медленно ты движешься, главное не останавливаться.
You've gotta dance like there's nobody watching, Love like you'll never be hurt, Sing like there's nobody listening, And live like it's heaven on earth. – Танцуй, будто никто не смотрит, Люби, будто никогда не будешь предан, Пой, будто никто не слушает, И живи на земле как в раю. (Уильям Перки)
The will to win, the desire to succeed, the urge to reach your full potential… these are the keys that will unlock the door to personal excellence. – Воля к победе, желание добиться успеха, стремление полностью раскрыть свои возможности… вот те ключи, которые откроют дверь к личному совершенству. (Конфуций)
Some books are to be tasted, others to be swallowed, and some few to be chewed and digested. – Некоторые книги надо пробовать на вкус, другие — проглатывать, некоторые — пережевывать и переваривать. (Фрэнсис Бекон)
Failure does not mean I have wasted my life; It does mean that I have an excuse to start over. – Неудача не означает, что я тратил жизнь впустую; Она означает, что у меня есть предлог начать все сначала.
Our greatest glory is not in never falling, but in getting up every time we do. – Мы славны не тем, что никогда не падаем, а тем, что встаем всякий раз, когда это случилось.
In any business the most important thing is to start. Remember: no one has been able to succeed planning! – В любом деле самое важное — начать. Помните: никому еще не удалось добиться успеха планированием!
Be soft. Do not let the world make you hard. Do not let pain make you hate. Do not let the bitterness steal your sweetness. Take pride that even though the rest of the world may disagree, you still believe it to be a beautiful place. – Будь мягким. Не позволяй миру ожесточить тебя. Не дай боли заставить тебя ненавидеть. Не допусти, чтобы горечь украла твою сладость. Гордись тем, что, пусть даже мир с тобой не согласен, ты всё равно считаешь его прекрасным местом. (Курт Воннегут)
Pure Gold has a process of going through the heat of fire before it becomes a valuable metal. – Чистое золото проходит через жар и огонь перед тем как стать ценным металлом.
The roots of education are bitter, but the fruit is sweet. – Корни образования горьки, зато плоды сладки. (Аристотель)
Only having descended the gulf, you can acquire treasure. – Только спустившись в бездну, можно обрести сокровище.
There are no shortcuts to any place worth going. – К достойной цели нет коротких путей. (Хелен Келлер)
Everyone is the creator of one's own fate. – Каждый сам творец своей судьбы.
The most important kind of freedom is to be what you really are. You trade in your reality for a role. You trade in your sense for an act. You give up your ability to feel, and in exchange, put on a mask. There can't be any large-scale revolution until there's a personal revolution, on an individual level. It's got to happen inside first. – Самая главная свобода – свобода быть собой. Ты обмениваешь свою реальность на роль, обмениваешь здравый смысл на спектакль. Ты отказываешься чувствовать и взамен надеваешь маску. Никакая масштабная революция невозможна без персональной революции, революции на уровне личности. Она должна сначала произойти внутри. (Джим Моррисон)
Вдохновляющие и мотивирующие цитаты на английском с переводом - The mind is like the stomach. It is not how much you put into it that counts, but how much it digests. – Ум подобен желудку. Важно не то, сколько ты в него вложишь, а то, сколько он сможет переварить.
Knowledge is power. – Знание — сила. (Фрэнсис Бэкон)
Everything is possible if you just believe.– Всё возможно, если ты поверишь!
Learning is a treasure that will follow its owner everywhere. – Знание — это сокровище, которое всюду следует за тем, кто им обладает.
Reading all the good books is like a conversation with the finest men of past centuries. – Чтение хороших книг подобно разговору с лучшими людьми прошлых столетий. (Рене Декарт)
Live as if you were to die tomorrow. Learn as if you were to live forever. – Живи так, будто умрёшь завтра. Учись так, будто будешь жить вечно. (Махатма Ганди)
When life gives you a hundred reasons to cry, show life that you have a thousand reasons to smile. – Когда жизнь даёт тебе сотни причин для слез, покажи ей, что у тебя есть тысяча причин для улыбки.
I reject your reality and substitute my own! – Я отрицаю вашу реальность и создаю свою собственную!